Lamping, John
Primary tabs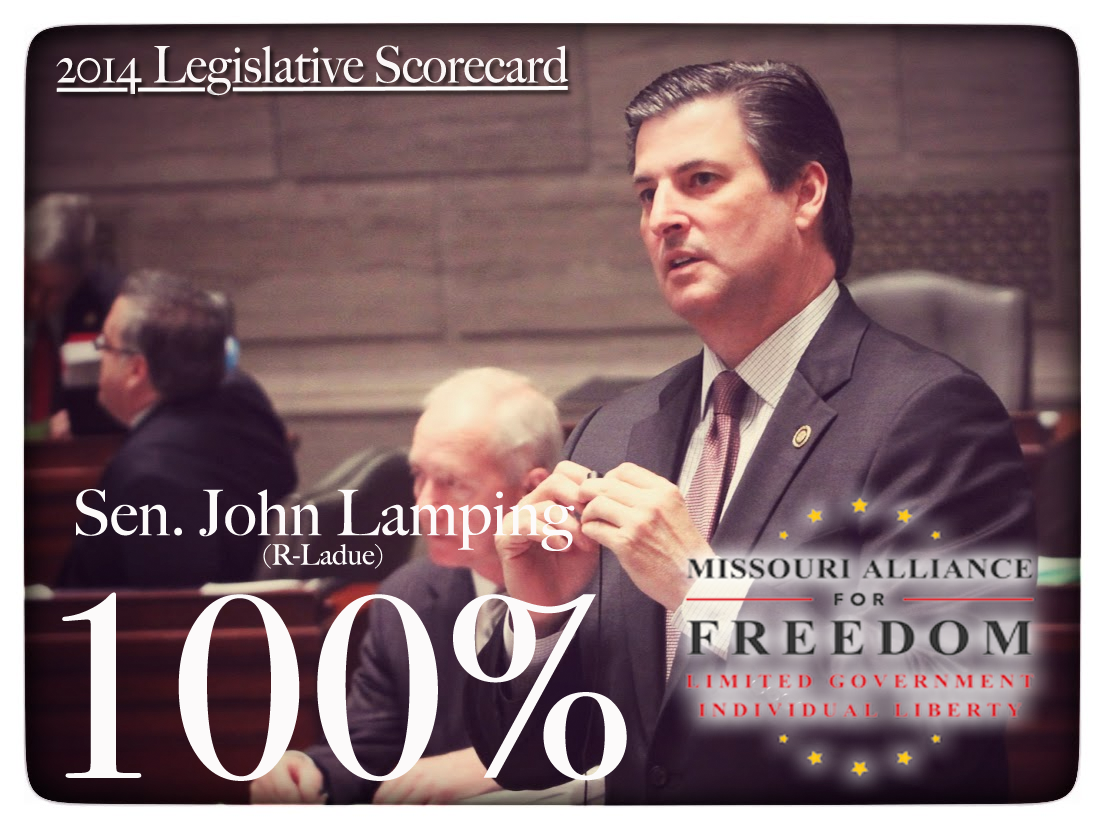 Senate
John
Lamping
DISTRICT24
REPUBLICAN
Senator Lamping received an A+ rating on our scorecard for the 2014 legislative session.
Sen. Lamping was elected to represent part of St. Louis County in 2010.
He and his wife are the parents of six children.
MISSOURI FREEDOM
LEGISLATIVE
SCORECARD
RATING
Heavier Weighted Key Votes in 2014
1.
Voted against Senate Bill 1 which gave over $1.7 billion in special tax breaks to one company. We were opposed.
2.
Voted in favor of Senate Joint Resolution 27, protecting electronic communication and data under the Constitution. We supported this joint resolution.  
 
3.
Voted against House Joint Resolution 68, placing the largest tax increase in Missouri history on the ballot. The increase is estimated to be over $600 million annually. We opposed this tax increase.
 
From the 2014 Legislative Session
Sen. Lamping is a conservative thought leader in the Missouri State Senate. He is a thoughtful legislator whose intelligence and intent is unquestioned.
He has filibustered tax increases, fought to eliminate Common Core from Missouri, and championed institutional reform within the Missouri Legislature. Sen. Lamping has been a strong advocate for reining in government overreach.
As the senator from what is arguably the most politically liberal senate district represented by a Republican, he governs as one of the most conservative senators. He chose not to seek re-election for various reasons. Instead he opted for one meaningful term. Lamping is not a typical career politician. He has enjoyed significant personal and professional success outside the realm of public policy. His term expires at the end of 2014 and he is returning to the private sector and his wife and six children.
MISSOURI FREEDOM
LEGISLATIVE
SCORECARD
RATING